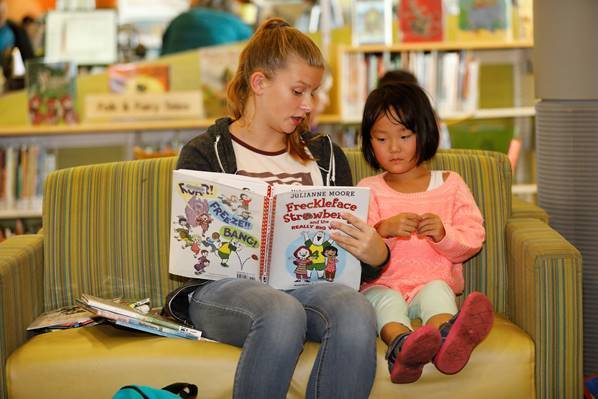 A virtual launch party is Thursday, July 2 at 4:00 PM through Zoom.
July 2-August 6 via online platform of choice
We're doing things a little differently this summer! Pairs will still meet, but virtually through FaceTime, Skype, Google Hangouts, etc. Ashlee and Jayme will work with the pairs to ensure that they get two copies of each book so they can still read to each other and follow along. This program will be limited to 10 pairs. Applications are available at www.miltopubliclibrary.org starting June 8.